By: Papa Yenzu - Kyzzfmonline
September 28, 2023
Kwesimintsim Primary A&B and JSH A&B, affectionately known as KAMSCO within the community, hold a special place as one of the oldest schools in the metropolis. However, it faces significant challenges, particularly regarding its infrastructure, with notable issues in its toilet facilities and the container library.
The container library, a project initiated by former MP Mrs. Glady Asmah in 2008, has reached a state of deterioration over the years. These challenges highlight the pressing need for refurbishment and maintenance of the school's facilities.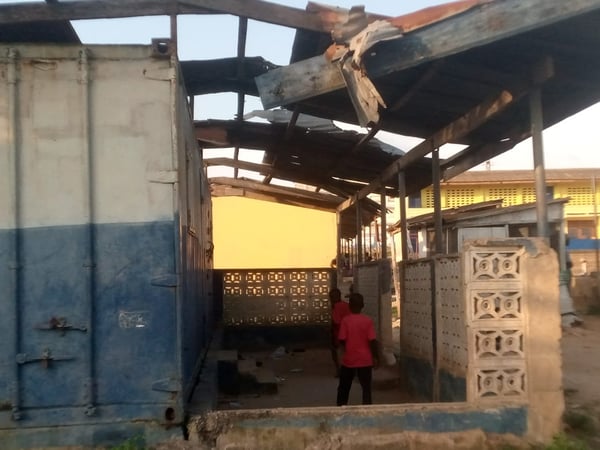 Despite these challenges, KAMSCO has a rich history of producing prominent individuals who have made significant contributions to the community and beyond. Some of these notable alumni include:
Hon. Joe Mensah:

Former Member of Parliament for Kwesimintsim and the former Personnel Manager of the Ghana Ports and Harbours Authority (GPHA).
Engineer Pinto Kwofie:

An esteemed figure who serves in the Volta River Authority (VRA), contributing to the energy sector.
Papa Yenzu Quansah:

A renowned broadcaster, known for his contributions to the field of media.
John Duke Antwi:

A talented footballer who has represented Ghana as a player for the national team, the Black Stars.
Nana Egodzi Essoun III, Chief of Kwesimintsim is a product of Kamsco.
The current Head Of The Nest School is an old boy.
These individuals exemplify the school's legacy of nurturing talent and contributing to the development of Kwesimintsim and the wider community.
However, addressing the school's infrastructure challenges would be crucial in ensuring that future generations continue to receive quality education and opportunities for success.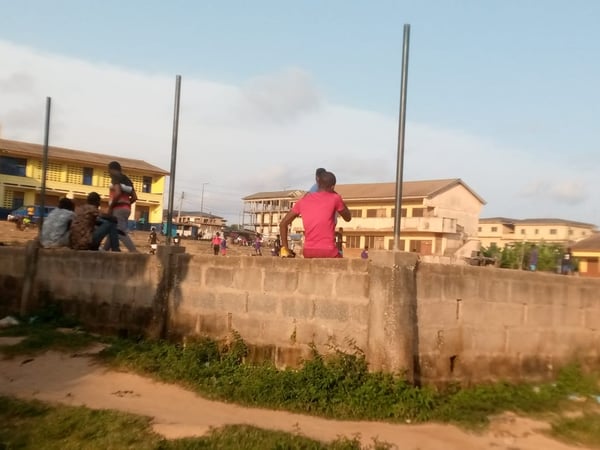 This school serves communities like Kwesimintsim and its Zongos, Assakai, Whindo, Apremdo, Sawmill, Lagos Town, and Airport Ridge.
When contacted, the Metro. Director of Education, Mrs Sally Nelly Coleman, responded, "Plans are in place to construct new modern toilets for all such schools in the metropolitan area."
It remains to be seen what some of these notable alumni above will do to help with the situation.