Since 1992, SNV has been operating in Ghana, implementing nearly 100 projects that drive economic, institutional, social, and environmental development while reducing poverty.
Despite escalating inequality and the urgent climate crisis, SNV remains dedicated to sustainable development in collaboration with the Ghanaian Government and local partners.
SNV's initiatives in Ghana drive transformative change in the agri-food, water, and energy sectors. The organization's comprehensive programs encompass gender equality, youth involvement, effective governance for sustainable and climate-resilient progress, and access to essential services.
Aligned with its focus, SNV has been actively supporting local partners, concentrating on green job creation, climate-smart strategies, and innovative startup backing.
Notably, since 2021, SNV has orchestrated regional trade expos, aiding green businesses in augmenting sales to amplify production and employment opportunities.
This year, SNV Netherlands Development Organization launched the 2023 GrEEn Regional Trade Show in the Western Region, spanning three days.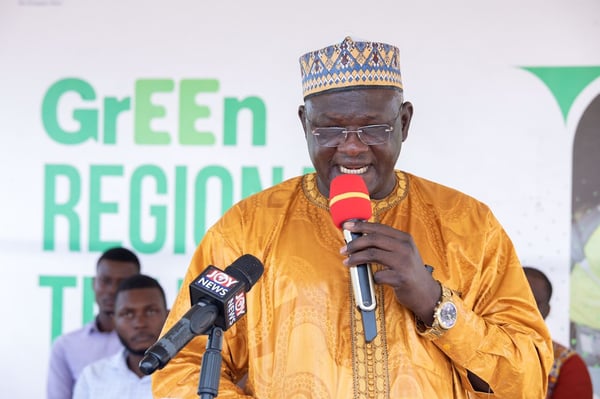 This event showcased products, services, and innovations from green businesses. It formed part of the GrEEn Project, a collaboration between SNV Ghana, the United Nations Capital Development Fund (UNCDF), and financial support from the European Union and the Embassy of the Kingdom of the Netherlands in Ghana.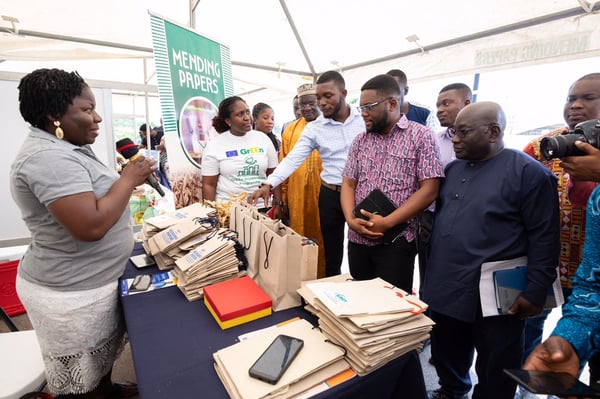 In an interview with Genevieve Parker Twum, the Senior Incubation Acceleration Advisor at SNV Green, she highlighted their ongoing support for SMEs in the Green Sector. Their objective is to aid these businesses in expanding and growing.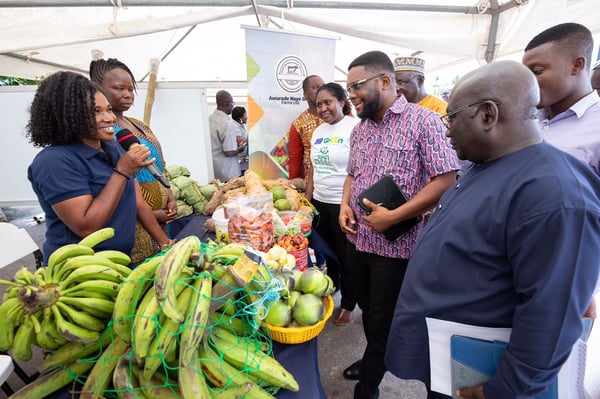 They recognized that the trade show serves as an excellent platform to exhibit how these businesses are conducting operations that both safeguard the environment and contribute to economic prosperity.
The primary aim of the event is to spotlight environmentally friendly Green businesses.
The underlying principle is that conducting business in an environmentally conscious manner can be seamlessly integrated into operations. The event is an opportunity to not only showcase their products and services but also to facilitate connections among SMEs in the Green Sector, enabling them to engage in trade and collaboration.
Genevieve emphasized the potential for synergies among the participating SMEs. For instance, some businesses specialize in packaging materials, which can benefit others in need of such materials.
Similarly, some SMEs require raw materials that can be sourced from fellow participants or even the general public. The broader goal is to create new avenues for business expansion that extend beyond the scope of the trade show.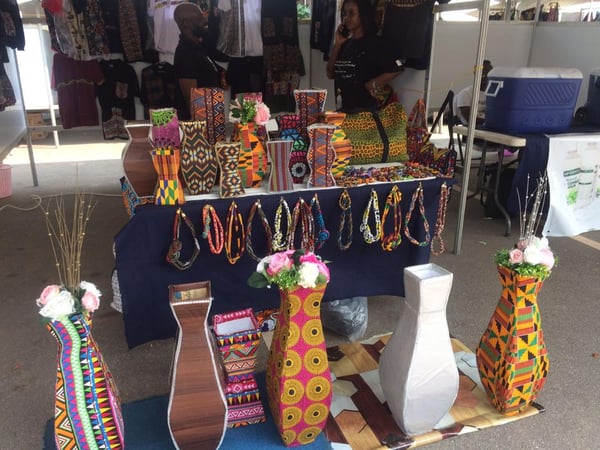 Ultimately, SNV's focus revolves around fostering the growth of sustainable businesses. By providing these SMEs with the platform to exhibit their offerings and connect with each other, SNV aims to propel them toward becoming robust, sustainable enterprises.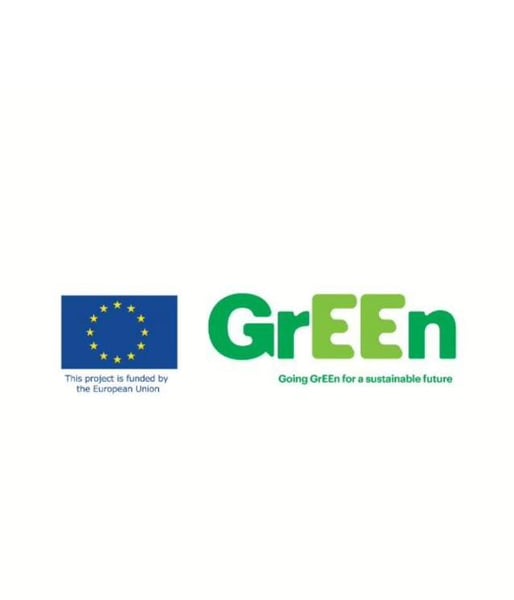 The interview reflects their optimism that this opportunity will pave the way for these businesses to achieve lasting growth and success.
The trade show featured 39 Small and Medium-sized Enterprises (SMEs) that have either undergone SNV's 6-month GrEEn Incubation and Acceleration Programs or are currently enrolled.
These programs furnish advisory aid to eco-friendly businesses and entrepreneurs. An additional 29 sustainable SMEs from GEPA and GIZ also partook, enhancing the event.
Exhibitors expressed their satisfaction with SNV's efforts and the trade expos they host. These platforms are viewed as highly valuable for showcasing their eco-friendly businesses and products, providing a chance to connect with potential customers and collaborators.
The positive outcomes of these initiatives have led exhibitors to commend SNV's role in advancing sustainable businesses in the region.
In addition, exhibitors recognized the vital role of media in influencing consumer behavior. They called upon the media to take an active role in enlightening the public about the benefits of choosing eco-friendly products that are locally produced in Ghana.
By raising awareness and promoting the value of these products, the media can contribute significantly to driving consumer preference toward sustainable and environmentally conscious choices.
Overall, the exhibitors' positive experiences and endorsements underscore the importance of SNV's work and the potential impact of media advocacy in fostering a culture of supporting homegrown, eco-friendly products in Ghana.
Taking place at the Takoradi Mall in the Western Region from August 11 to August 13, the GrEEn Regional Trade Show served as the third and final edition, fostering circular economy collaboration and promoting eco-conscious products and services.
The primary objectives encompass bolstering the local economy, fostering sustainable startups, and magnifying job creation within the green sector.
SNV collaborates with partners such as the Ghana Export Promotion Authority (GEPA), Ghana Enterprises Agency (GEA), Association of Ghana Industries (AGI), GIZ, and the Ministry of Trade and Industry (MoTI), all of whom shared supportive messages.
Laouali Sadda, the Project Manager of the GrEEn Project used the opportunity to thank partners, and donors and also announced that SNV is partnering with the Ghana Chamber of Young Entrepreneurs to extend by September this year the Young Entrepreneurs and Startups Support Fund (YESS Fund) to provide financing to more MSMEs in the green sector.