By: Mena Adjowa - Kyzzfmonline
October 31, 2023
In a vibrant and celebratory atmosphere, Badu Bonsoe Senior High School in Agona Nkwanta commemorated its 32nd anniversary with a program that brought together students, staff, alumni, dignitaries, and well-wishers.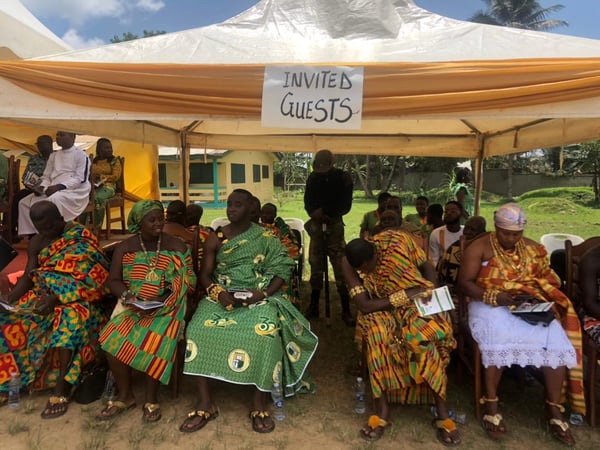 The event, held at the school premises, was a testament to the institution's commitment to academic excellence and discipline, aligning with the theme of the celebration, "Maintaining Discipline and the Highest Academic Standards."
The program commenced with a warm and heartfelt opening prayer led by Rev. Peter Bontha, setting the tone for the day's festivities.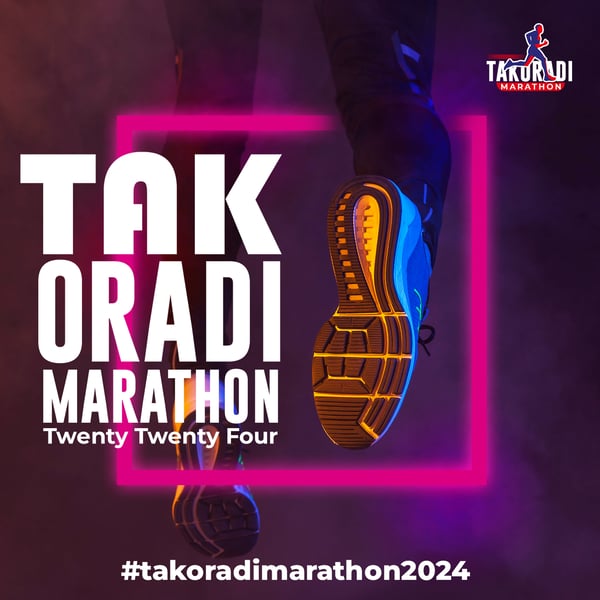 The Master of Ceremonies introduced the chairperson for the event, Mrs. Elizabeth Akuoko, who delivered the opening remarks, emphasizing the critical role of stakeholders in realizing the school's vision and mission.
Mrs. Akuoko highlighted the school's dedication to fostering an environment that encourages growth and the realization of each student's full potential.
The program featured a cultural dance performance by the talented students of Badu Bonsoe Senior High, followed by the recitation of poetry by Vanessa Christabel Edison and Jane Yalley Kwofie, both students of the school.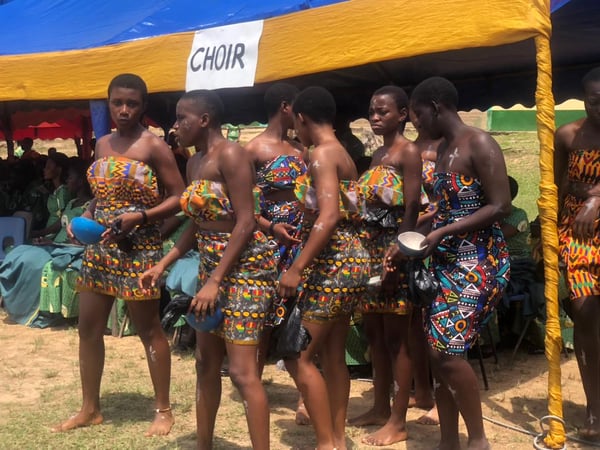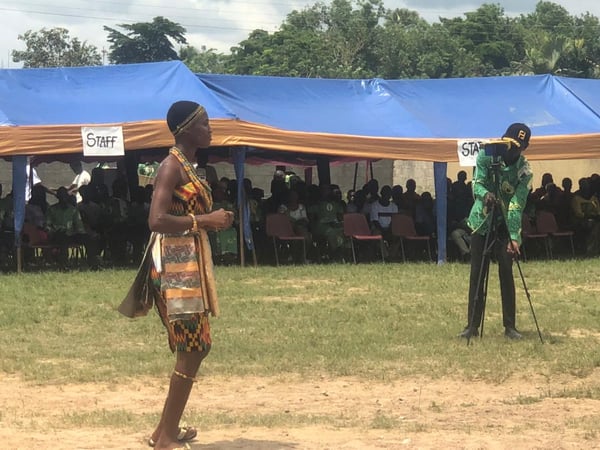 Mr. Samuel Ofori Appiah, the headmaster, addressed the audience, sharing the school's new vision of being an institution of discipline for sustained academic excellence.
He stressed the values of hard work, integrity, determination, and excellence that guide the school in achieving its mission of providing quality education.
Nana Ezia-Eku IV, the divisional chief of Agona Traditional Area, took the stage to deliver a speech in their native language, emphasizing the importance of education in shaping young minds and creating responsible citizens.
Mrs. Felicia Ageibea Okai, the regional director of education, congratulated the school's founders, past and present boards, and the headmaster for their dedication to nurturing the young minds that pass through the institution.
The event also witnessed the involvement of proud alumni of Badu Bonsoe Senior High, who shared their experiences and offered words of encouragement to the current students.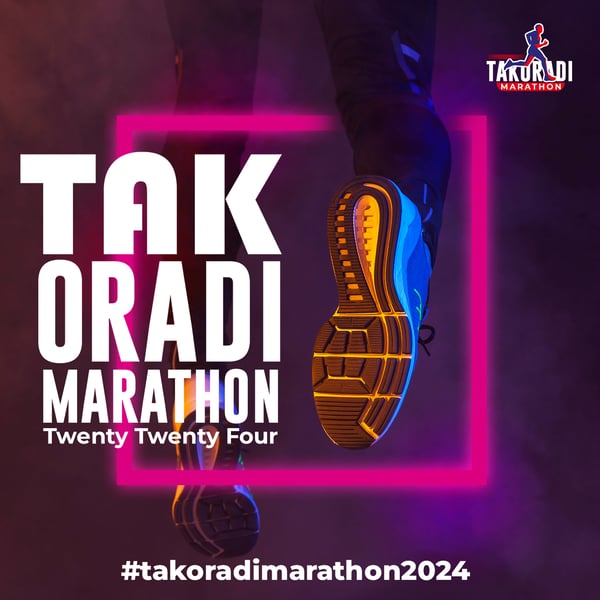 Awards were presented to the best students and outstanding teachers, recognizing their exceptional contributions to the school's academic excellence.
Visual art students showcased their talent by presenting sketches of the dignitaries in attendance.
Hon. Kwabena Okyere Darko Mensah, the Regional Minister delivered an inspiring speech, urging students to embrace practical skills and technical education, which he described as the "new money-making machine." He emphasized the importance of vocational and technical skills, offering students a path to entrepreneurship and career success.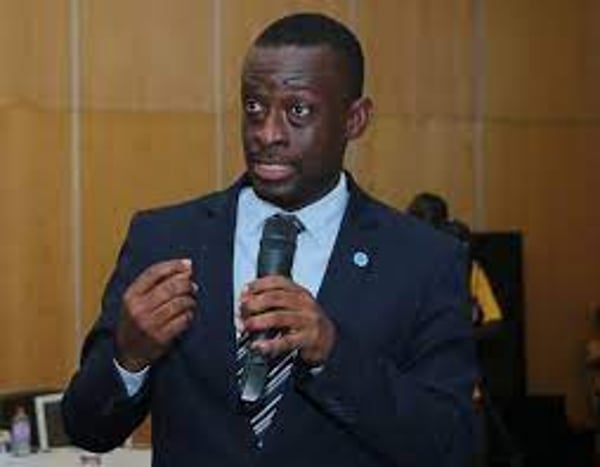 A silver collection was conducted, demonstrating the community's commitment to supporting the school's endeavors.
The chairman of the event delivered closing remarks, and a heartfelt vote of thanks was given by Madam Benedicta Prah.
The program concluded with a closing prayer led by Mr. Gideon Amoah.
The 32nd-anniversary celebration of Badu Bonsoe Senior High School was a memorable and inspiring occasion, reflecting the school's dedication to discipline and academic excellence, as well as its commitment to nurturing future leaders and skilled professionals.