By: Joyceline Stephens - Kyzzfmonline
June 15, 2023
The largest roundabout in Takoradi "The Agip or Edzii Roundabout" which has sat for more than fifty years caught the attention of the Ghana Government in a developmental dream.
For this dream to materialize, the Chinese Government had to agree to barter trade with the Ghana Government on a $2 billion Sino hydro infrastructure umbrella project.
The construction which was about 80 percent done and expected to be completed by July this year hit a snag on January 14, 2023, and was subsequently halted.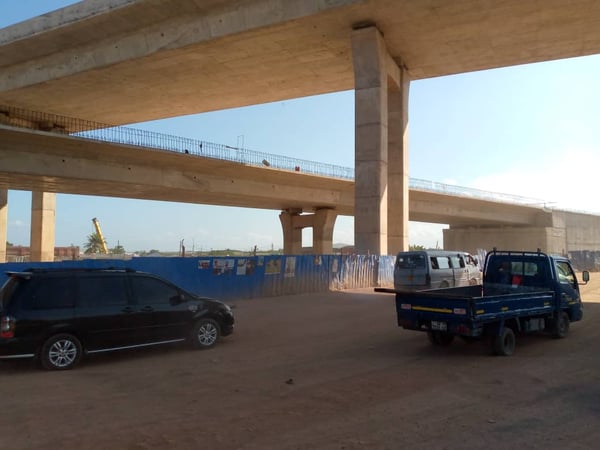 Why?
One of the major conditions from the International Monetary Fund (IMF) to Ghana for a bailout was to put all barter projects on hold.
Any construction site has a fallout and that of the Interchange is uncompleted gutters, makeshift roads, and dust.
Takoradi has a satellite market (Jubilee Park) near the interchange that was under construction.
Presently a lorry station has been created at the intersection of that Market and the Takoradi Mall.
In an interview with some drivers at the new station, they lamented that the dilapidated state of the roads is affecting their work as well as sales.
When it rains, the roads get flooded causing vehicular congestion even though there are no traffic lights on that road.
This is because the untarred road is now gutted with very big holes and many drivers struggle when they get to that part of the road.
Ball joints, tires, springs, and shock absorbers are being destroyed daily with some of the vehicles breaking down in the middle of the road.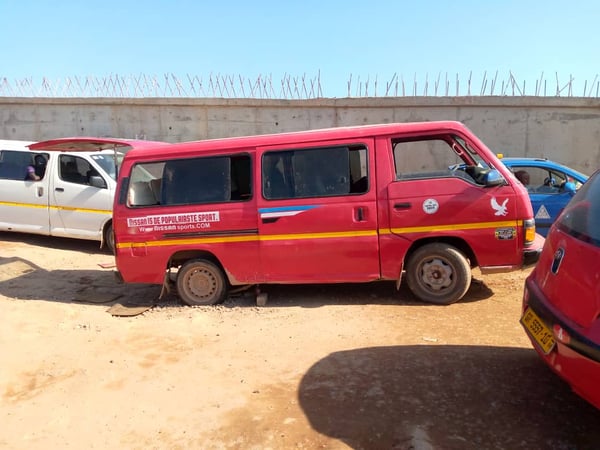 A driver also stated that "the condition affects our sales in the week because we use the monies we work for to buy car parts and do repair works."
Some of the drivers also narrated that other drivers have lost their jobs because the car owners are complaining about the high cost of maintenance due to the conditions of the road.
Raman, one of the heads at the station suggested that the potholes on the road can be filled or repaired to help with the situation.
He also mentioned that the state of the road is also affecting even private car owners who normally use the road.
Another driver added that the city authorities should come to their aid to mitigate the dusty condition.
They warned that, if the authorities do not repair the road for them, they will not vote in the 2024 elections.
On the phone with Mr. Jones Adu- Debrah, the Regional Director of Urban Roads Western Region, he said he is out of town, declined to speak to the subject matter but referred us to speak with either the Sekondi Takoradi Metropolitan Assembly (STMA) or the Regional Coordinating Council (RCC) for more clarification on the project.
Many calls to the PRO of STMA went unanswered.
We have sent him a text message.
We are making attempts to reach the RCC.