By: Joyceline Stephens - Kyzzfmonline
June 29, 2023
On June 22, 2023, Kyzz FM observed heavy congestion at the Paa Grant roundabout in Takoradi, with numerous cars struggling to navigate through the poor road conditions.
Drivers at the Sekondi Trotro station, who rely on this road daily, shared their concerns during interviews.
The drivers expressed fear in using the road due to its deteriorated state and emphasized that the authorities responsible for its maintenance are well aware of its condition, as they also use it for their own travel.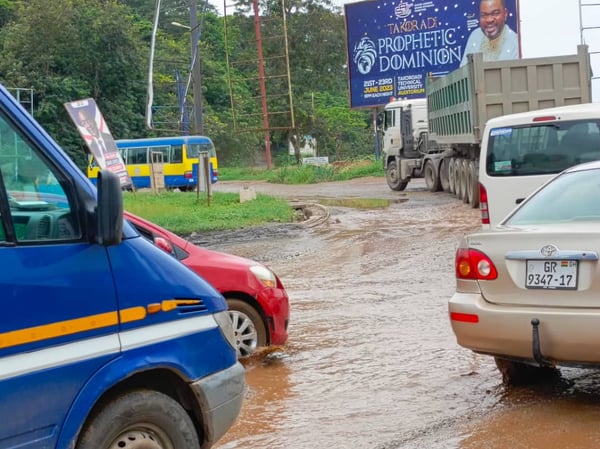 They pointed out that even the Regional Minister utilizes the same road and should be aware of its poor state, urging him to take action.
Mensah, one of the drivers, highlighted that the Paa Grant to Sekondi road is their primary concern. He explained that the frequent potholes on this road have worsened to the extent that they resemble manholes, necessitating regular expenditure on spare parts for their vehicles.
Mensah recounted an incident where he witnessed a Kia vehicle carrying goods getting stuck on the road.
Another driver, Ben, shared his frustration after experiencing a tire blowout during his first attempt to transport passengers in the morning.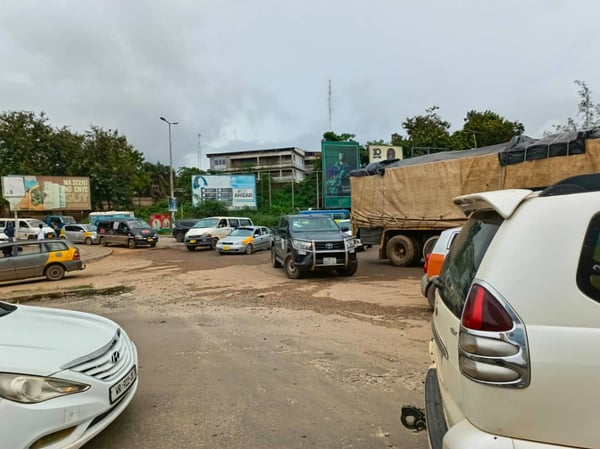 He criticized the authorities for not adequately addressing the issues faced by drivers in the Sekondi Takoradi Metropolis.
Ben believed that if the government officials were to visit the area, the road would miraculously receive attention, but routine maintenance for the drivers was being neglected.
He also mentioned the exorbitant cost of car tires, which amount to GHC 500, making it challenging for drivers to afford replacements, even within a week's earnings.
During the last interview, driver Andoh expressed his disillusionment, stating that he believes there is a lack of effective leadership in the Sekondi Takoradi Metropolis.
He compared the situation in Takoradi to that of Kumasi, pointing out that such road conditions are unlikely to be found there.
Furthermore, Andoh criticized the police officials stationed near the road, as they charge drivers for expired licenses instead of addressing the road issues.
He advised his fellow drivers to reconsider their voting decisions in the upcoming 2024 elections.
When approached, the police officials at the Paa Grant Roundabout declined to comment on the road condition, explaining that road maintenance is not under their jurisdiction.