Takoradi-based gospel musician, Efua Black, embarked on a transformative journey to the Sekondi Female Prison. Despite the rain, she and her team, including musicians Yvonne Menz, Lady Joy, Mabel Love, and Pastor Kojo Quarm, persevered to bring hope, support, and fellowship to the inmates. THE CHURCH captured the heartfelt moments of this particular visit.
Undeterred by the inclement weather, Efua Black and her team arrived at the prison armed with essential donations. They graciously provided items such as cereals, toiletries, and nourishing food, ensuring the inmates' basic needs were met. The rain may have poured, but it could not dampen their spirits nor diminish their commitment to serving those in need.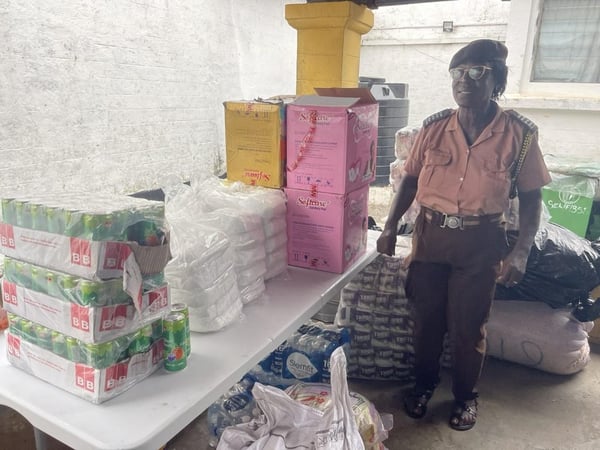 The visit took an uplifting turn as Efua Black and her fellow musicians led the inmates in an inspiring worship and praise session. Their soul-stirring voices resonated throughout the prison, bringing solace and a sense of peace. In the midst of their confinement, the inmates found solace and strength through the power of music and the comforting presence of Efua Blacks team.
Recognizing the importance of listening to the inmates' stories, Efua Black went the extra mile by bringing along a team of compassionate lawyers. These legal professionals attentively listened to the women's narratives, with the aim of offering assistance and support beyond the visit. Efua Black's dedication to understanding and addressing the inmates' challenges was truly commendable.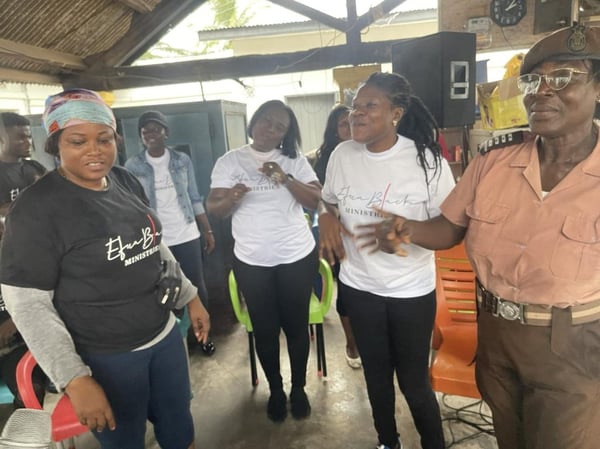 As the visit concluded, the atmosphere within the prison transformed. Smiles of gratitude adorned the faces of both inmates and prison officers, as the generous gesture touched their hearts. Efua Black's tireless efforts to make a positive difference in the lives of those in the Western Region, particularly in Takoradi, were evident in the joy and happiness that radiated from the inmates and staff alike.
Efua Black's visit to the Sekondi Female Prison serves as a powerful reminder that love and kindness know no bounds. In the face of adversity, her unwavering commitment to spreading hope and uplifting the lives of others shines brightly. Through her music and selfless acts of service, she exemplifies the true essence of gospel music and embodies the transformative power of compassion.