.The Ghana Enterprise Agency (GEA), formerly known as the National Board for Small-Scale Industries (NBSSI), was established in 1981. In 2020, its name was changed to GEA. It operates as a government agency under the Ministry of Trade and Industry.
The agency is mandated by the Ghana Enterprise Agency Act, 2020 (Act 104), to promote and develop the Micro and Small Enterprise (MSE) sector in Ghana. At the district level, it is known as the Business Advisory Center (BAC).
The government recognizes the MSE sector's potential to reduce unemployment and contribute to economic growth. GEA's mission is to interrelate, administer, and stimulate the development of Micro, Small, and Medium-Scale Enterprises (MSMEs).
On Tuesday, March 29, 2023, Kyzz FM hosted three officials from the Ghana Enterprise Agency in the Sekondi-Takoradi Metropolitan Assembly.
These officials were Miss Hillary Pearl Cudjoe (Regional Business Advisor), Alfred Enoch Essel (Business Advisor for Mpohor), and Benjamin Vadis Bamuni (Administrative Office.
Joyce: What is the role of GEA?
Hillary Pearl Cudjoe: Our role is to develop micro, small, and medium enterprises, provide them with a competitive advantage, and facilitate their growth. We offer services that help transition businesses from startups to thriving enterprises, whether they are just starting or already established.
We provide financial services, including low-cost financing by leveraging resources and partnering with financial institutions to connect businesses with funding opportunities. We assist businesses in creating business plans to access finance.
We also offer grant support, such as the Rural Enterprise Fund (EDEF), especially for those in agriculture. During the COVID-19 pandemic, we provided financial assistance through the COVID Alleviation Business Support Scheme to support affected businesses.
Additionally, we offer non-financial services, including technical, management, entrepreneurship, advisory, and capacity-building training to develop MSMEs.
Joyce: Does your organization's support cater to all entrepreneurs?
Alfred Essel: GEA primarily assists individuals with the passion and drive to establish their businesses. We provide opportunities and support for those who want to start new businesses and those already in business to thrive.
Joyce: How does GEA help transition businesses from startups to larger ventures?
Hillary: We have Memorandums of Understanding (MOUs) with development partners, and we believe that every business needs an identity. We help businesses formalize their operations, and we have an agreement with the Office of the Registrar of Companies. GEA operates
Business Advisory Centers in every district to facilitate business registration. This year alone, we facilitated the registration of approximately 284 MSMEs with the Office of the Registrar of Companies, providing businesses with a legal identity.
For example, businesses often need FDA certification to sell their products in supermarkets. Through an agreement with the Food and Drugs Authority (FDA), we assist startups and existing businesses with their initial product registration for free, helping them meet regulatory requirements.
This collaboration between entrepreneurs and the FDA enables businesses to sell products in supermarkets or even for export. We facilitate this process by liaising between entrepreneurs and the FDA.
Recently, we launched the Ghana Jobs and Skills project in collaboration with the World Bank, training over 1,400 individuals across our fourteen districts. The training is divided into basic, intermediate, and advanced stages, covering entrepreneurship, caisson, and management.
Those who qualify for the advanced stage receive grant support in the form of capital, startup kits, technical assistance, and ongoing business mentoring.
We have also partnered with organizations like the Mastercard Foundation, CAMFED, and the Rural Enterprises Development Fund to distribute startup kits, provide funding opportunities, and support skill development.
Joyce: How does GEA secure funding for its programs?
Hillary: Funding for our programs often comes through collaboration with development partners and sponsors. We work in partnership with organizations such as the World Bank, ENI Ghana, SNV, Mastercard Foundation, CAMFED, and rural banks to leverage resources and support our clients. Our funding sources depend on the specific projects and initiatives we undertake.
Joyce: Does GEA provide formal or informal training, or do you collaborate with educational institutions to offer training?
Alfred: Our training is practical and hands-on, focusing on skill development rather than formal education. We engage skilled craftsmen and women with practical experience to provide training to our clients. For specific projects, we may collaborate with consultants or institutions to deliver specialized training.
Joyce: What benefits do trainees bring to GEA after completing their training?
Alfred: Trainees who become successful entrepreneurs create a positive social impact. They contribute to the economy by paying taxes, employing others, and reducing unemployment. We aim to uplift people from poverty and provide them with a source of income, which helps in preventing individuals from engaging in undesirable activities.
Hillary: Our vision is to foster the growth and development of SMEs and ensure their businesses thrive, which ultimately benefits society.
Joyce: How does GEA create networking opportunities for businesses?
Hillary: GEA organizes trade fairs and exhibitions, providing opportunities for our clients to showcase their products. We encourage businesses to support each other, fostering a sense of community and collaboration among entrepreneurs.
Joyce: How can individuals access information about GEA's services?
Hillary: To access information about GEA, individuals can visit our Business Advisory Centers located in every district. We have a total of 210 Business Advisory Centers nationwide. Alternatively, they can visit our website at gea.com.gh.
We also have specific programs, such as the Women MSME Program, Youth MSME Program, and Persons with Disabilities (PWD) Support Program, that individuals can inquire about and participate in.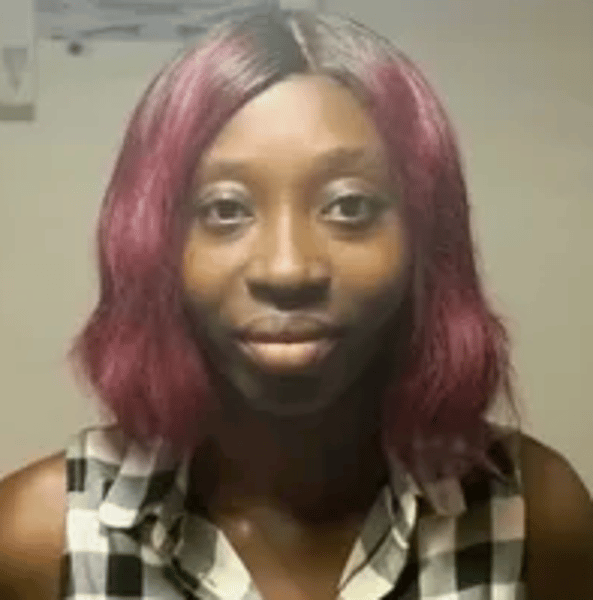 Ekua Stephens