By: Ekua Stephens - Kyzzfmonline
October 4, 2023
In a heartwarming initiative, the Ghana Teacher Prize Awards 2023 kicked off on Tuesday, October 3rd, organized by the National Teaching Council.
This event, spanning from October 3rd to the grand Durbar on October 5th, aimed to honor the exceptional contributions of teachers in Ghana.
Following the first session of the program, a delegation comprising members from the Ministry of Education and the regional Minister embarked on a special school visit to kindergarteners and Basic One classrooms.
The schools included Badu Addo Methodist Primary and Butumagyebu S.T.M.A Primary School. The visitors arrived bearing stationery items and snacks to delight the young pupils.
The Western Regional Minister, Honorable Okyere Darko, fondly recalled his own school days at Badu Addo Methodist Basic School, expressing his delight at revisiting the institution.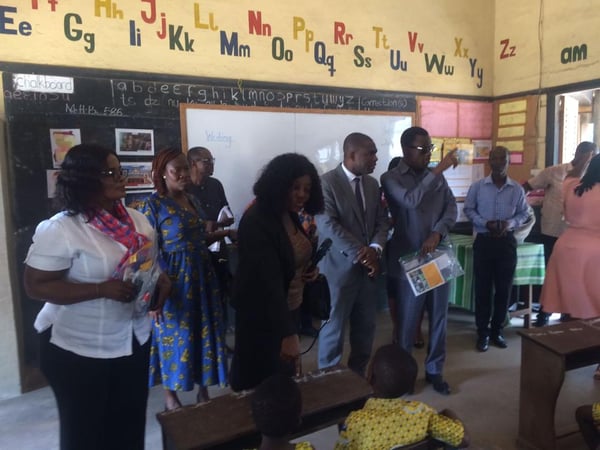 He praised the school for its cleanliness and its reputation as one of the best in the region. Honorable Darko emphasized the pivotal role teachers play in nurturing talent and driving national development.
Dr. Eric Nkansah, Director General of the Ghana Education Service, encouraged parents to send their children to school, highlighting the government's commitment to covering educational expenses.
He also commended the hardworking teachers and acknowledged the week-long celebration of teachers as a means of recognizing their invaluable contributions.
Deputy Minister for Education, Madam Gifty Twum Ampofo, urged parents to be patient and support their children's education, emphasizing the numerous benefits it brings.
She stressed that education is the key to avoiding strenuous, low-paying jobs, and she expressed her hope that none of the children would drop out of school, envisioning a future where they all pursue tertiary education.
Madam Ampofo concluded by emphasizing that education is a matter of national security.
The delegation's next stop was Sekondi College, where the Director General of the Ghana Education Service received a warm welcome from beautifully dressed young girls bearing traditional gifts.
A short program was held in honor of the visit.
The tour continued with a visit to the school's farm, boasting an impressive array of 5,000 pineapple plants, 800 coconut trees, and around 3,000 cassava plants. The school requested a storage facility to safeguard their harvest.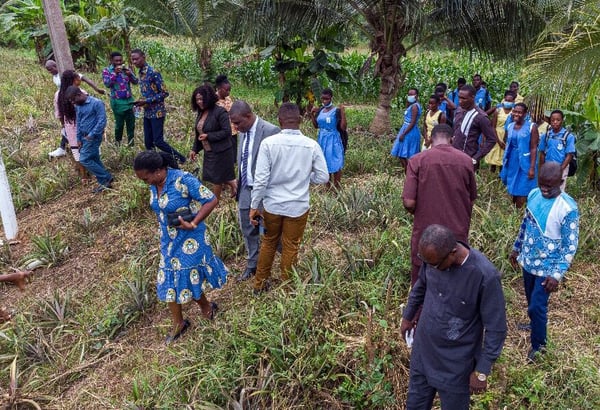 The tour culminated at the Twin City Special School in Sekondi, where stationery items and drinks were distributed to the students. The Director General commended the dedicated teachers for their hard work and joined them for a group photograph.
The Ghana Teacher Prize Awards 2023 not only celebrates the best teachers but also highlights the crucial role of education in national development, reminding all stakeholders of the importance of nurturing the next generation of leaders and thinkers.