By: Joyceline Stephens - Kyzzfmonline
July 1, 2023
Duapa werkspace celebrated its third anniversary on June 30, 2023, at its office in Anaji, Takoradi.
It is an entrepreneurship hub that focuses on providing skill development and sustainable livelihood options for youth who choose not to pursue academic education.
Its motto is "Wofro dua pa a, na yepia wo." To wit, "when you climb a good tree you are given a push" or "when you work for a good cause, you will get support."
During the event, the CEO, Mr. Erasmus Mensah-Ackon shared his personal experiences, highlighting how he started as a computer illiterate and missed out on job opportunities.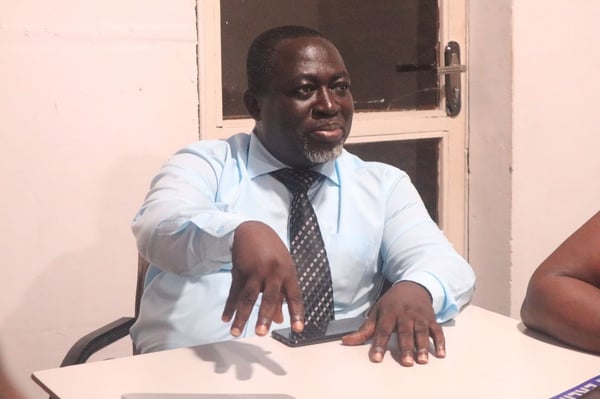 CEO of Duapa werkspace
However, he was eventually given an opportunity to learn computing skills while working for a company.
This experience motivated him to create Duapa werkspace and provide similar opportunities to others in need.
Attendees at the celebration gave testimonials about how Duapa werkspace had supported them on their entrepreneurial journey, expressing gratitude for the organization's help and support.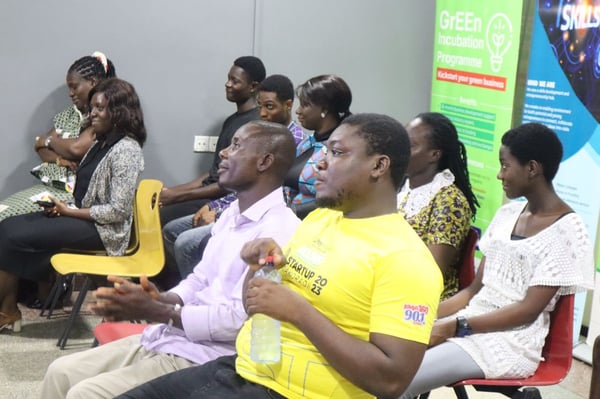 Some attendees
In an exclusive interview with the CEO, he explained that the organization aims to support young people by equipping them with the necessary skills for better employment opportunities or to start their own businesses.
He emphasized that unemployment in Ghana is a significant issue that cannot be solved by the government alone.
The CEO's vision for the next five years is to support over one thousand young people and expand Duapa werkspace to more locations, particularly focusing on female entrepreneurs.
" We want to take over the whole of Anaji, have more branches, and be able to support more young people. Especially female entrepreneurs, he said.
The General Manager and Human Resource administrator, Madam Alberta Brown-Orleans, discussed some ongoing projects in the Sekondi Takoradi area.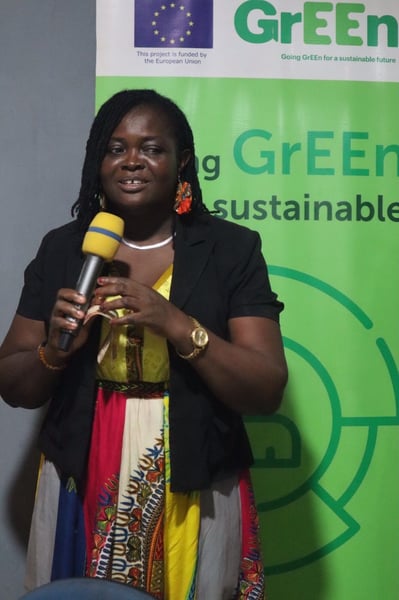 GM of Duapa werkspace
These include an incubation program for Small and Medium-sized Enterprises (SMEs) and a vocational skill training program called the Duapa Fashion Center, which caters to both young females and males.
"We have information technology (IT) for teens training which runs on weekends and a boot camp for children between the ages of 8 years to 14 years when they are on vacation."
The event concluded with a salsa dance and the sharing of food among the attendees who came to celebrate with Duapa werkspace.