The United Nations has designated October 11 as the International Day of the Girl Child to draw attention to the unique challenges faced by girls worldwide and to emphasize the importance of girls' empowerment and the fulfillment of their human rights.
UNESCO, a strong advocate for girls' empowerment and gender equality, believes that empowering girls is crucial for advancing these objectives. It recognizes that supporting girls, providing them with training, and amplifying their voices are key drivers for sustainable development and peace.
Unfortunately, in many parts of the world, adolescent girls are forced to drop out of school due to issues like forced marriages and child labor.
Yesterday, on October 11, 2023, the Sekondi Takoradi Metropolitan Assembly Education Directorate organized a program to celebrate the International Day of the Girl Child at the Kojokrom Methodist Church. The event focused on the theme, "Invest in Girls' Rights: Our Leadership, Our Wellbeing."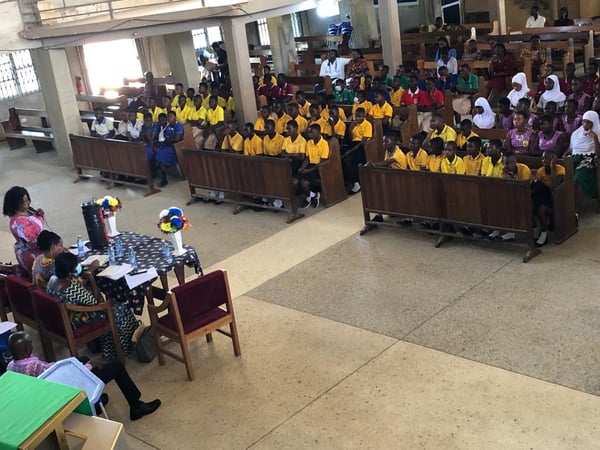 The program included participation from several girls' schools in the area, such as Eno M/A Basic School, Katabra A&B Basic School, Prophet Nkansah Basic School, Sacred Art Basic School, Methodist Basic School, Mpintsin AME Zion Basic School, and Calvary Methodist Preparatory School.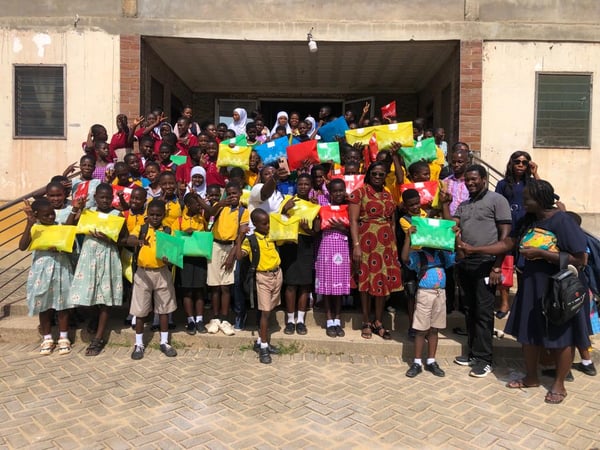 Mrs. Sally Nelly Coleman, the Metro. the Director of Education delivered an enlightening address that centered on the rights of young girls.
She emphasized that investing in girls' rights goes beyond equality; it's a recognition of the untapped potential within each girl. Empowering girls to exercise their rights nurtures future leaders who can bring positive change to society.
She also highlighted how societal norms, tribal conflicts, violence, and wars often hinder young girls' progress. She stressed the need to break these barriers and provide equal opportunities for all girls to thrive. Investment in girls' rights, she said, is an investment in their education, which forms the foundation of leadership and wellbeing.
Madam Coleman advised young girls not to live in fear or face discrimination because of their gender.
According to UNESCO, there are approximately 125 million girls out of school, including 32 million of primary school age and 97 million of higher education.
She emphasized that girls have the right to education and mentioned that achieving Sustainable Development Goal 4, "Education for All," is a goal for both boys and girls.
Statistics show a positive trend in girls' enrollment and retention in schools.
In the Sekondi Takoradi Metropolis, the figures are encouraging, with 3,267 girls and 3,288 boys in Kindergarten, 13,336 girls and 13,339 boys in primary schools, and 7,808 girls and 7,622 boys in junior high schools. The 2023 Basic Education Certificate Examination (BECE) registration showed that girls outnumbered boys, with 2,996 girls out of 5,853 candidates, constituting 51.2% of the total.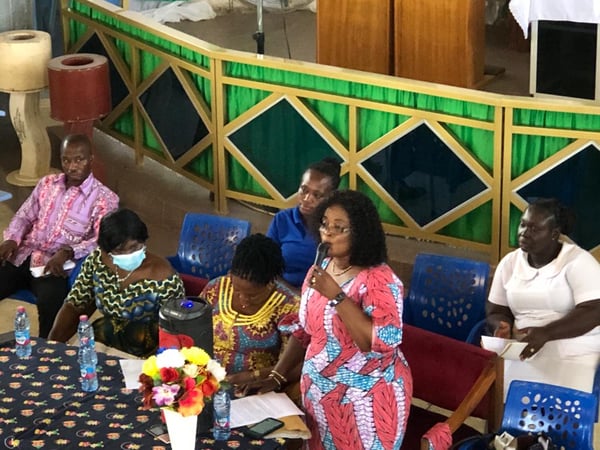 Madam Coleman concluded by underscoring the significant role of female teachers in empowering the girl child. She urged female teachers not to underestimate their influence on the lives of young girls in their schools.
Madam Constance Baiden, the Metro Director of Social Welfare and Community Development, served as the guest speaker.
She educated the girls about their rights and the importance of taking leadership roles. She emphasized that no discrimination should occur when it comes to the right to education.
Madam Baiden encouraged students to realize that rights come with responsibilities. As a girl child, if you have the right to access education, it is also your responsibility to learn and stay in school until completion.
Madam Baiden also noted that in society, empowering girls involves more than just sending them to school; it also means equipping them with the skills to become leaders and creators of their own destinies. She emphasized the role of parents and teachers as the primary role models for every girl child.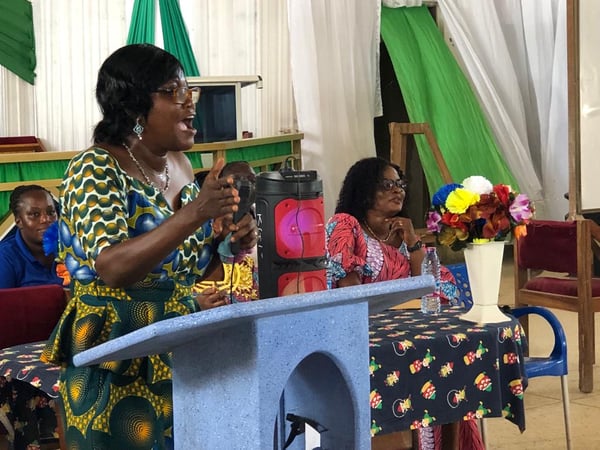 She acknowledged that girls often carry a heavier load of responsibilities at home before coming to school, unlike their male counterparts. Madam Baiden advised students to be assertive and to place value on themselves.
She also listed the following key points on the importance of investing in girls and women:
Problem-solving skills
Attention to detail
Emotional stability
Critical thinking
Being strong team players
After the guest speaker's address, the Metro Director of Education engaged the students in a discussion to recap what had been said. She emphasized the importance of policymakers recognizing that girls have the right to education and the right to make choices regarding their education and marriage.
She used her position as the Metro Director to inspire the girls, emphasizing that they too can achieve their goals and even more.
Madam Grace Graham, a nurse from the Sekondi Zongo Health Center, educated the girls about mental health and illness. She provided information about the signs that could indicate mental health issues and the importance of seeking help.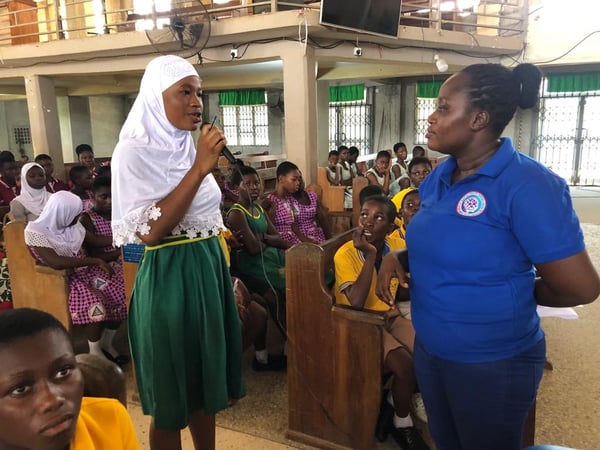 She also advised the girls to be open and speak to their teachers and parents when they face any challenges.
Another nurse, Madam Mary Ackah, discussed breast cancer awareness. She explained the causes and signs of breast cancer, highlighting the importance of early detection. Early detection can save lives, she emphasized.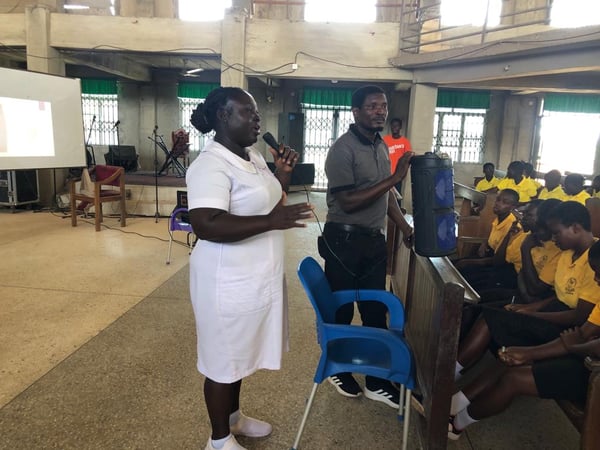 She encouraged the girls to examine their breasts regularly and seek help from health centers if they notice any changes.
Mr. Abubakari Amadu introduced the concept of STEM (Science, Technology, Engineering, and Mathematics) education, emphasizing its critical role in developing problem-solving and critical thinking skills.
He pointed out that STEM education enhances self-confidence and opens up numerous career opportunities. Mr. Abubakari stressed the importance of nurturing students' interest in STEM education to achieve Sustainable Goal 9.
Mr. Samuel Ackah, the School Health Education Program (SHEP) Coordinator at Metro Education, educated the girls about climate change and the importance of planting trees.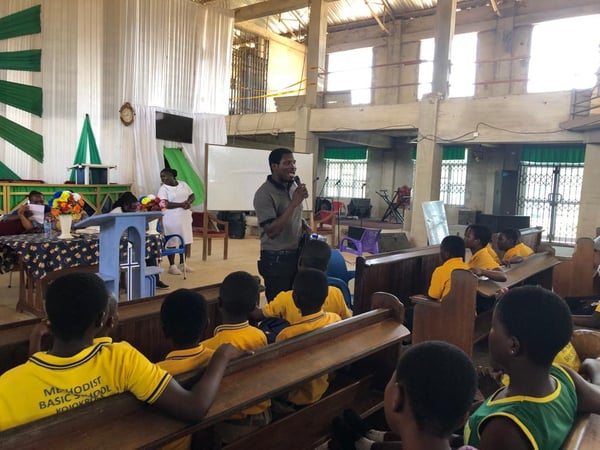 Madam Henrietta Quabu, is the Metro. Girl Child Coordinator.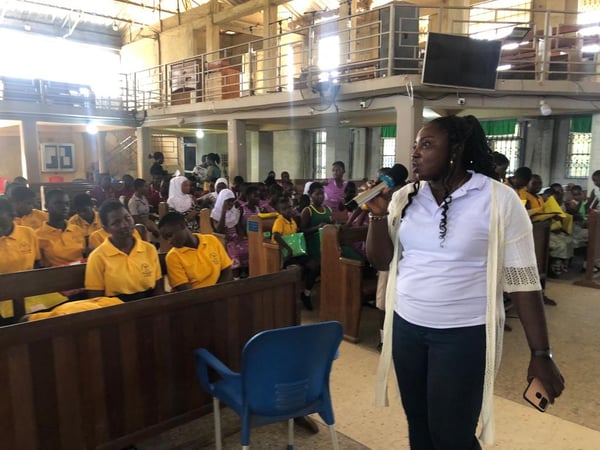 The entire program was a success, providing valuable education and inspiration to the girls and addressing crucial topics they needed to be aware of.