By: Sharckles - Kyzzfmonline
October 21, 2023
The Ministry of Food and Agriculture of Ghana recently held a media engagement event at Takoradi with the aim of effectively communicating information about the ongoing avian disease outbreak.
During the event, Dr. Simon Gbene delivered a presentation titled "Media Engagement for Effective Public Health Communication in HPAI Outbreaks."
In his presentation, Dr. Gbene discussed Avian Influenza, a disease that affects various avian species such as chickens, ducks, turkeys, and migratory waterfowl, and can also impact swine, equine, and humans, making it a zoonotic disease.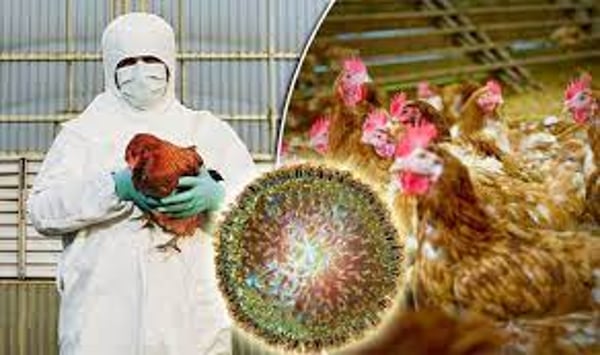 He highlighted the initial outbreak of HPAI H5N1 on April 14, 2007, in Kakasunaka near Tema in the Greater Accra Region, and another outbreak in Aflao in May 2007.
He provided a list of HPAI recurrence in Ghana with dates from 2015 to 2018 and shared information about the control and preventive measures taken, which included enhancing biosecurity on farms, imposing a ban on poultry and poultry products, and proper disposal of dead birds.
There were also efforts to raise awareness and collaborate with Fuene Poultry Services in La Côte d'Ivoire.
Compensation for affected farmers was discussed, and it was noted that farmers received compensation at 90% of the prevailing market price. The compensation was provided from 2015 to 2017, and further plans were in place for the years to come.
Dr. Gbene highlighted the increased lethality of H5N1 viruses in animals from 1997 to early 2004 and how they survive longer in the environment. He pointed out that in Ghana, many birds are raised in small backyard flocks, scattered throughout rural or peri-urban areas, which poses a unique challenge for control measures.
Various key locations like Kotoka International Airport, Takoradi and Tema Harbors, and border entry points were identified as areas requiring stringent monitoring for the disease.
Dr. Gbene also touched on the current outbreak in South Africa, affecting millions of birds and involving two highly pathogenic avian influenza strains, H7N6 and H5N1.
He stressed the importance of careful risk communication due to the economic and international trade implications of any miscommunication. Avian influenza's zoonotic nature was emphasized.
Dr. Gbene outlined the necessary personal protective equipment, including well-fitted surgical masks, goggles, and protective boots. He also discussed pharmaceutical prevention and treatment options, such as antiviral prophylaxis with oseltamivir.
The presentation concluded with the WHO's recommendations, which included avoiding contact with live animal markets, poultry farms, and infected birds to minimize the risk of exposure to the virus.
Finally, Dr. Gbene detailed the common symptoms of H5N1 infection, which typically include fever, respiratory symptoms, watery diarrhea, and gastrointestinal discomfort.
It's important to note that this information is vital for public health and safety, and proper communication is critical in managing avian disease outbreaks.