By: Ekua Stephens - Kyzzfmonline
July 7, 2023
Monkey Hill is a monkey sanctuary and a popular tourist site located in Takoradi.
Adjacent to Monkey Hill is a residential area called Windy Ridge, situated on a hill.
However, there is a pressing issue with the vegetation on one side of the ridge, as it is eroding, leading to mud sliding, which could pose a danger.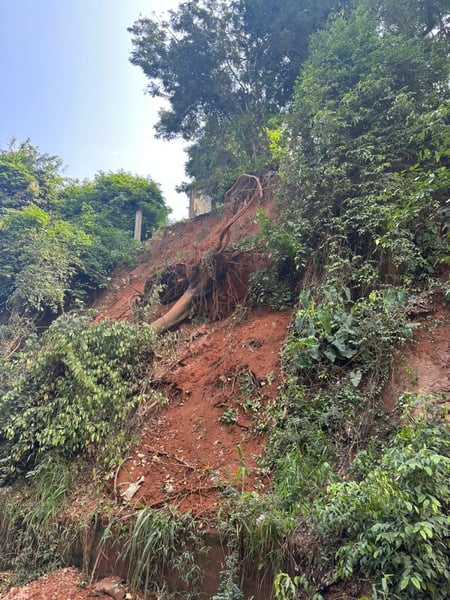 This mudslide can overflow onto the pedestrian walk and onto Sekondi Road.
Despite the situation, Wofa Yaw, a roadside seller, claims that it hasn't affected his business directly.
However, he emphasizes that drivers who stop by to let pedestrians cross the road need to exercise extra caution due to a fallen tree from the hill.
He believes that the authorities should take action before the situation worsens. Wofa Yaw recalls a similar incident on the road last year, which the leaders promptly addressed. However, this time, the issue has persisted for a while.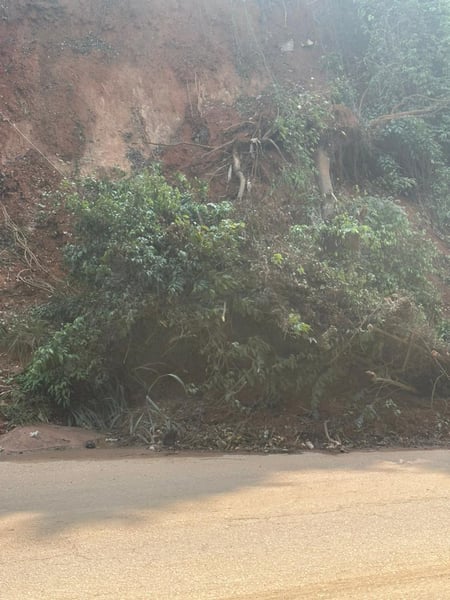 Mrs. Arhin, a small shop owner by the roadside, explains that she was not present when the tree fell, but she didn't hear about any damage to vehicles or harm to individuals.
She believes the tree fell due to heavy rainfall two weeks ago, likely over a weekend, as she discovered it on Monday when she returned to work.
Chief, a windscreen repairer at the Monkey Hill filling station, claims that he hadn't heard of any incidents involving the fallen tree.
However, he speculates that it likely happened on a Sunday, as he found it when he came to work on Monday.
He mentions that they have been reporting the incident to several radio stations, but their concerns seem to be ignored.
Chief expresses disappointment in the authorities, believing that they are waiting for a serious incident to occur before taking action.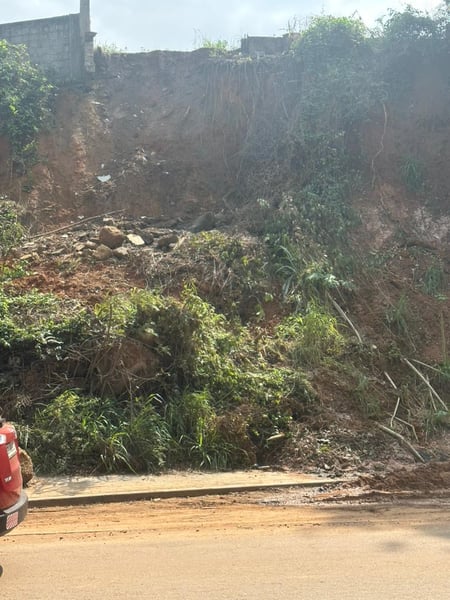 He notes that this is not the first time such an incident has happened, and in previous cases, the road would be cleared within two days. Thus, he questions the delay in addressing the current situation.
Mr. Adu Appiah, the supervisor of Monkey Hill Goil filling station, further adds that no major incident occurred on the road when the tree fell.
However, he argues that by now, the Sekondi Takoradi Metropolitan Assembly (STMA) should have intervened and resolved the issue.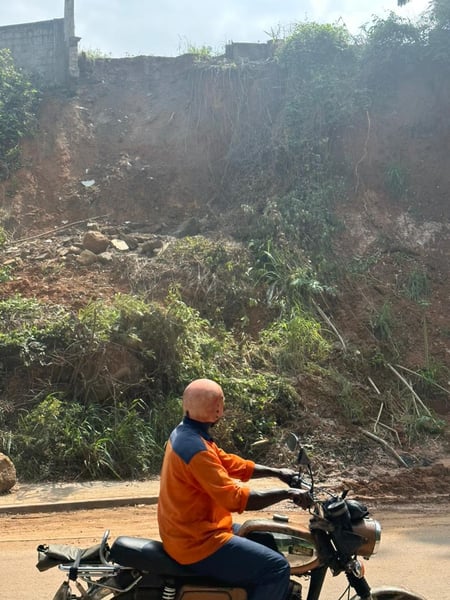 He fails to understand why no action has been taken yet and mentions that they have not reported the matter to the urban roads or any other relevant authority.
He also warns that if the rains persist, the entire hill might collapse from the top to the roadside.
In conclusion, these individuals residing and working near Monkey Hill and Windy Ridge are concerned about the eroding vegetation, mud sliding, and the fallen tree on the road.
They believe it is crucial for the authorities to address the situation promptly before any significant incidents occur.