By: Samuel Yeboah Adams - Kyzzfmonline
September 30, 2023
To achieve peace in society, it must begin within the home. The home serves as the crucible where positive values are instilled in children, subsequently influencing the broader community.
The Western Regional Peace Council, during an interview with Dr. Shackle on Kyzz FM, provided extensive insights on promoting peace through the family unit.
The Nuclear Family
Madam Maribel Okine, Head of the Gender Department at the Western Regional Coordinating Council, elucidated that the family comprises a nuclear unit consisting of a father, mother, and children, often stemming from an extended family structure.
Former Western Regional Director of Education, Mrs. Rebecca Afiba Dadzie, emphasized that men are traditionally seen as the leaders of the household, responsible for policy implementation.
Contrary to some current societal trends, women are generally willing to support this leadership.
Alhaji Elias Yusuf Gyampson illustrated how, from a biblical perspective, a mature man leaves his parents' home, establishes his own residence, and subsequently seeks a life partner.
Addressing recent family issues, he attributed conflicts to fathers being frequently absent due to work. Some mothers fail to communicate their husband's contributions to the family, leading children to perceive the father as irresponsible and sowing seeds of disrespect, which extends to society.
Partnership in Parenthood
All three speakers noted changes in child-rearing practices, with modern parents often lacking time for their children due to work commitments. Mrs. Rebecca Afiba Dadzie underscored the importance of women supporting their husbands, regardless of their societal status, and urged women to embrace their traditional roles in the home.
Madam Maribel Okine stressed that women's empowerment plays a crucial role in maintaining peace within the family.
Other Stakeholders in Parenting
The speakers highlighted that children are influenced not only by their families but also by external factors such as schools, churches, and mosques. They emphasized the need for collaboration among all stakeholders in a child's life to preserve peace, as was done in the past.
What Can Be Done?
Proposing solutions to these challenges, Mrs. Afiba Dadzie suggested raising awareness and monitoring social media content. She emphasized the importance of protecting children from harmful online influences and called upon the media commission to devise safeguards.
Alhaji Gyampson urged men to make a more significant effort to be present at home and take an active role in their children's upbringing, particularly with their sons.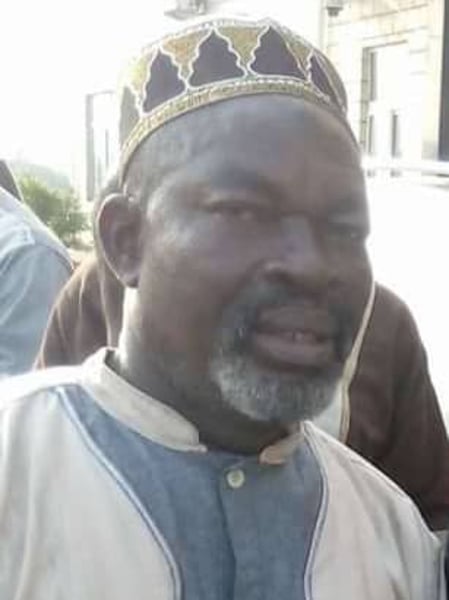 Madam Maribel emphasized the need for women's sensitization, empowering them to resist irresponsible men who could disrupt their lives and household harmony.
Closing Remarks
In conclusion, all three speakers emphasized that the Peace Council's focus extends beyond responding to political disputes.
Their primary mission is to foster peace within families, communities, and the nation as a whole.