By: Mary, RTI Officer - Contributor
June 19, 2023
The Right to Information Officers of Western Region (STMA, Shama District, and Takoradi SubMetro) had a sensitization program with KYZZ FM to educate the public on their right and obligations under the Right to Information Act 989, (2019).
The exercise took place on Tuesday, 13th June 2023 at the studios of KYZZ FM at 3:30 pm.
The officers took time to explain to the general public the RTI Law and also notified that accessing information is a fundamental right with a provision made in the 1992 Constitution of
Ghana, Article 21(1)(f).
They also stated that the right may be exercised through an application made in accordance with section 18 of the Right to Information Act.
The team of RTI officers further explained that a person may apply for information without stating any reason for the application as stated in Sec.1(3) but despite that, where an applicant requests that the application should be treated urgent, the applicant is required to state the reason for the urgency, Sec.1(4).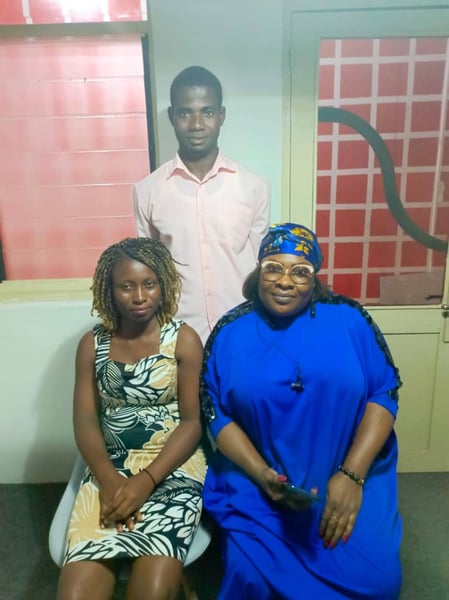 The officers educated the public who tuned to KYZZ FM about the primary goal of the Right to Information Act. During this radio education section, they emphasized that the primary goal of the RTI Law is to empower all persons to have access to information from public institutions and other relevant private bodies in order to promote transparency and accountability in the government's operations and make our democracy truly functional for the people.
Phone lines were opened to the general public for questions in which the following questions were asked:
1) Who qualifies to request information?
The RTI Officers answered that, Based on Section 1(1), any individual can apply for information. They further explained that whether the person is a Ghanaian or not, literate or illiterate, poor or rich, etc. can request for information.
They emphasized that the underlined word in the section is "a person".
2) Who should one contact when requesting information and where can they be found?
The officers answered that, based on Section 19, an application shall be dealt with by the RTI officer to the public institutions, that is, the RTI officer in that institution.
They concluded that RTI officers can be found in most Metropolitan, Municipal, and District Assemblies, (MMDAs) and some Private Organizations. They stated that, in the Western Region, almost all the MMDAs have a right-to-information unit headed by RTI Officers