A green industry business uses sustainable materials to produce its products, aiming to minimize water, energy, and raw material usage while reducing carbon emissions.
It also seeks to find renewable and eco-friendly ways to utilize these materials.
In some cases, waste is repurposed as energy or raw material.
This description greets visitors at Duapa Werkspace from which three ladies, who are beneficiaries of the SNV Green Incubation, visited our studios on Tuesday, July 11, 2023.
The ladies, led by Duapa's Public Relations officer, Gyesiwah Quansah, explained that Duapa Werkspace is a hub that provides skill training for SMEs, unemployed graduates, and individuals without formal education but with a willingness to learn a skill.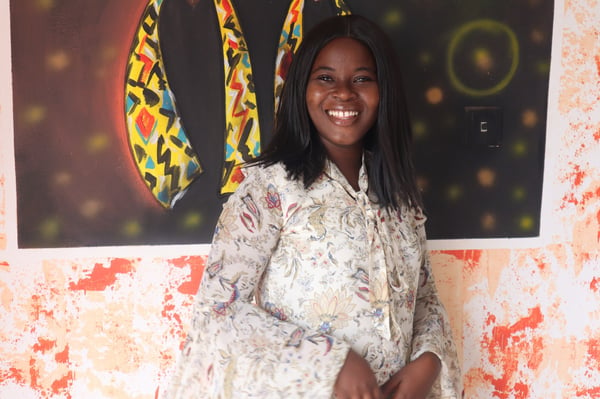 Duapa's Public Relations officer, Gyesiwah Quansah
The primary goal is to train individuals who can establish and expand businesses, thereby reducing unemployment in Sekondi Takoradi and the Western Region.
Duapa emphasizes documentation and record-keeping in their training to make each Cohort business investment-ready.
Their training encompasses various trades, including sewing, footwear production, mobile app development, web development, data science, and analytics, with specific training time frames for each trade.
One of the beneficiaries, Gifty Gyebi, is involved in Cocoa derivatives, such as Cocoa powder and Cocoa cake. While manufacturing has not yet commenced, the source of materials has been identified in Tema.
Gifty Gyebi
Gifty's business converts raw materials into semi-finished products, which serve as ready materials for manufacturing new products like chocolate, chocolate drinks, cocoa butter, and cosmetics.
This makes her business a vital intermediary for cocoa-derived products in Western Region.
Duapa supports beneficiaries in registering their businesses and obtaining export certificates if needed for dealings with free-zone companies.
They also provide training in networking, particularly with trade bodies like the Chamber of Commerce and Industries.
Naforite Ventures (NF), owned by Rita Nana Agyewaa Dompreh, is another beneficiary of the SNV Green incubation program.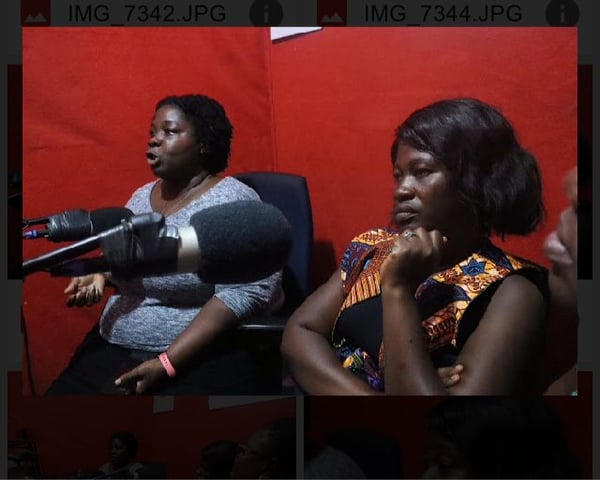 Rita Nana Agyeiwaa Dompreh, Right.
NF's innovation lies in using herbs and spices instead of antibiotics to raise broilers, employing organic methods. The process's manure is either recycled or sold as fertilizer for additional income.
NF is leveraging healthy living which is becoming a trend now.
In the Adwoa community, Ahanta West, water scarcity is a prevalent issue, accompanied by high prices.
Water Chain, a water processing company, has installed a filtration system on a borehole, providing purified water to the community without packaging, thus reducing operational costs.
This has significantly relieved the community, eliminating the need for residents to travel long distances or rely on sporadic water tanker supplies.
The water supply to the Adwoa community is now regular and more affordable.
Water Chain (WC) is owned by Ophelia Adabra.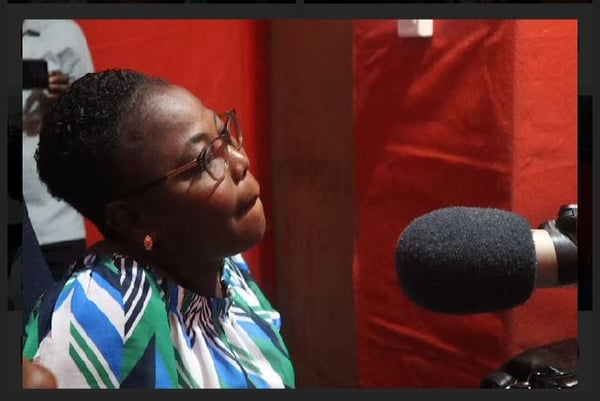 Ophelia Adabra
Duapa has streamlined interactions with statutory bodies like SSNIT, GRA, FDA, and Fire Service for the beneficiaries.
Moreover, Duapa trains the beneficiaries in implementing systems and structures, regardless of the size of their businesses.
The beneficiaries emphasize Duapa's mantra of "Pay Yourself First," which encourages setting aside savings before paying bills and making other purchases.
Automatic transfers can facilitate this practice, allowing room for investments and prioritizing savings for emergencies, retirement, and major purchases.
The beneficiaries have also learned effective negotiation skills and understand the necessary documents to provide to potential investors.
Although the companies are small, Duapa incorporates human resource management into their training.
The Duapa incubator program offers significant visibility for the beneficiaries' businesses.
The beneficiaries expressed gratitude to Duapa for providing them with opportunities to grow their businesses.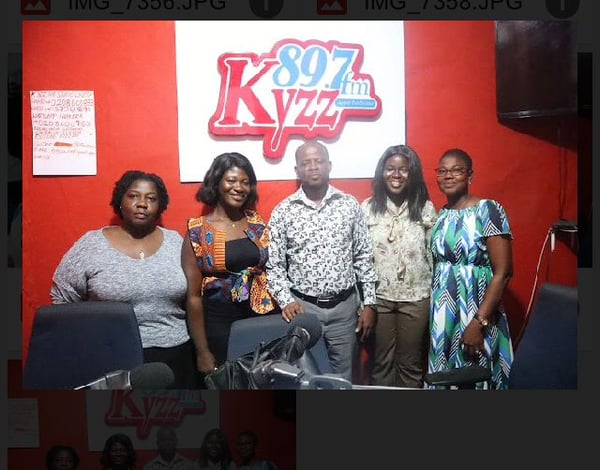 Kyzz Fm Host Isaac Justice Baidoo with beneficiaries
Duapa's Public Relations officer, Gyesiwah Quansah reiterated that the beneficiaries have also learned that waste generated by their businesses can be incorporated back into the business, creating additional income streams.