By: Ekua Stephens - Kyzzfmonline
July 5, 2023
Kokompe in Takoradi is similar to Abossey Okai in Accra, where one can go and buy any spare parts.
The place is filled with numerous metal containers posing as shops.
The local authority, STMA, considers these containers as businesses and therefore, they are required to pay Business Operating Permits (BOP) and Shop fees.
Although the Central government has delegated the collection of Property Rate (P.R.) to the Ghana Revenue Authority, the arrears prior to 2023 can still be collected by STMA.
On Tuesday, July 6, 2023, the STMA went around Kokompe to inform shop owners of their intention to close their shops due to non-payment of the outstanding levies.
Kyzzfmonline conducted a fact-finding mission to Kokompe, accompanied by some officials from the STMA Sub-Metro, in order to understand why the shop owners had not paid their store fees or business operating permits.
During an interview with Mohammed Aminu, the chairman of Kokompe Zone 14 and a shop owner, he stated that he had not paid because the Head of the Zones had agreed that they would fill out forms and develop a database.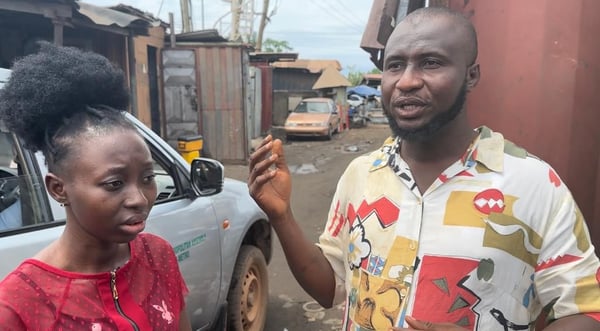 This database was supposed to guide STMA in determining who should pay the levies and the respective amounts.
He added that the forms had been filled out, but STMA officials had not come to collect the data.
Another task that needs to be carried out is the measurement of their containers to ensure uniformity in estimating fees.
However, this task has not been completed either. Therefore, it came as a surprise when they heard that STMA was planning to close their shops the following Monday.
He further stated that as the Zonal Chairman, his people were always ready to pay their levies, but STMA should follow the agreed-upon terms.
During another interview with Mr. Ekow Mensah, the Vice Chairman of Zone 14, he explained the reason why many shop owners had not paid their levies.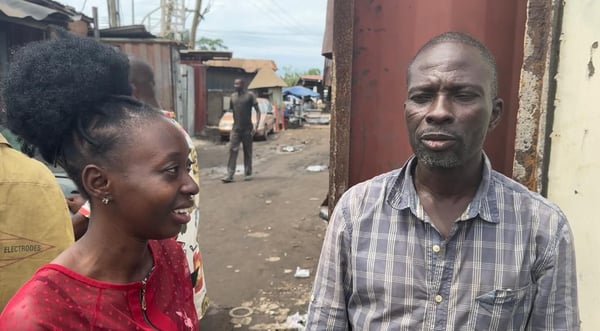 It was planned that STMA would hold a meeting with them, where their concerns would be addressed and levies collected.
As a result, they decided to make payments on the day of the meeting.
However, the meeting never took place.
Some individuals assured us that they had already paid and were not indebted to STMA.
Others explained that they had not paid because they struggled to find work or business opportunities to generate sufficient income to cover their levies.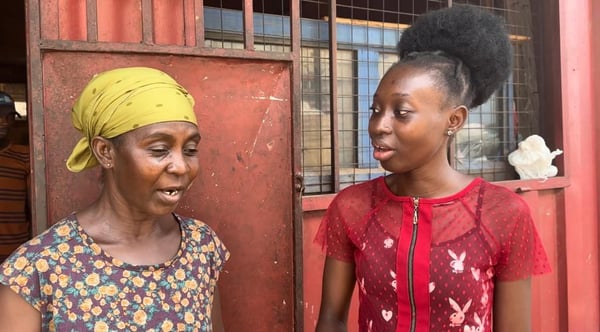 The challenging economic conditions also made it difficult for them to generate adequate revenue.
However, many people in Kokompe stated that they were waiting to hear the announcement from STMA before taking the necessary actions.
Interestingly, Big Abbey, one of the shop owners, expressed his confusion about the need to pay the shop fee and the business operating permit.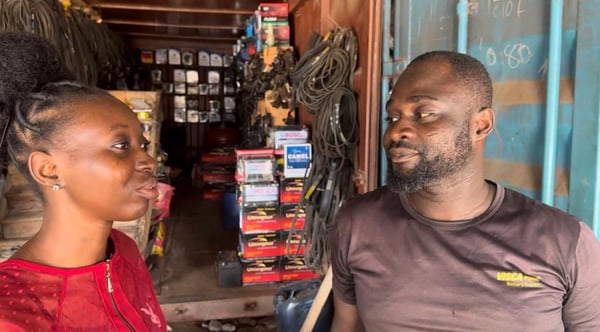 This lack of understanding makes it difficult for him to fulfill the payment of the levies.
Some individuals concluded by arguing that the STMA Takoradi Sub-Metro had not done anything for them, regardless of the money they paid, and they sometimes found themselves stranded at work