By: Ekua Stephens - Kyzzfmonline
August 29, 2023
On Thursday, August 24, 2023, Kyzz Fm interviewed personnel from the Takoradi Environmental Health Office, including Miss Eugenia Vuke, an Environmental health officer for the Takoradi sub-metro, and Justin Seutaah Tensogo, an Environmental health prosecutor.
The interview shed light on the multifaceted roles of environmental health officers and their responsibilities in ensuring public health and hygiene.
The discussion began by highlighting how the term "Tankas" was initially used to refer to environmental health officers. Their primary function involves inspecting homes and workplaces to assess the cleanliness of the surroundings.
They ensure that items are appropriately placed to avoid endangering public health. This extends to monitoring food vendors both in restaurants and on the streets to maintain hygiene standards.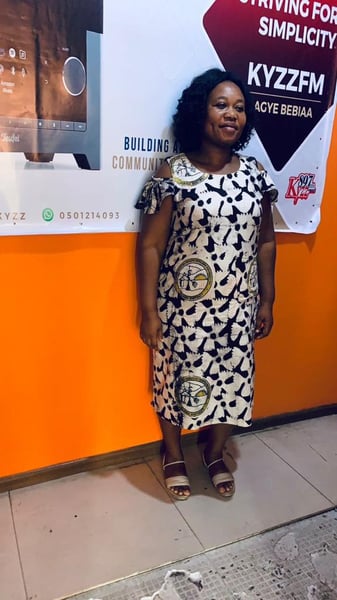 The interviewees emphasized that environmental health encompasses various aspects, including human well-being. Cleanliness practices, dietary habits, and air quality all fall under the realm of environmental health.
They further elaborated on three key areas of focus within environmental health: food and safety, law enforcement, and standards. Manufacturing facilities are also scrutinized for safety measures.
The conversation transitioned to the core topic of food hygiene practices, with the first discussion centering on the proper handling of raw and cooked food.
Miss Eugenia emphasized that handling raw food should not be feared but rather understood.
She stressed the importance of thoroughly washing raw foods like vegetables, meats, or fish before consumption. It was noted that some people use water from gutters unknowingly, which can lead to diseases like typhoid. Proper washing with clean, salty water can help reduce the risk of bacterial contamination. The importance of preventing cross-contamination by storing raw foods separately from cooked ones was highlighted.
The interview then shifted towards obtaining permits for selling cooked food on the streets. Miss Eugenia explained that sellers need to inform the Environmental Health Office about their business venture. Inspections are conducted to determine if the environment is suitable for food preparation and sales.
Sellers operating without permits are often found in unhealthy conditions, prompting the authorities to encourage them to move before enforcement actions are taken.
Regarding food quality, Mr. Justin emphasized that environmental health officers assess not only the surroundings but also the quality of the food sold to the public. While they don't test food quality directly, they collaborate with the Food and Drugs Authority (FDA) to inspect both preparation and selling locations.
If food handling practices are inadequate, they can prohibit sales until the premises meet the required standards.
The sources of food contamination were discussed, including factors from the planting stage to transportation and storage. Contaminants can originate from seeds, utensils, water, chemicals, and poor transportation practices.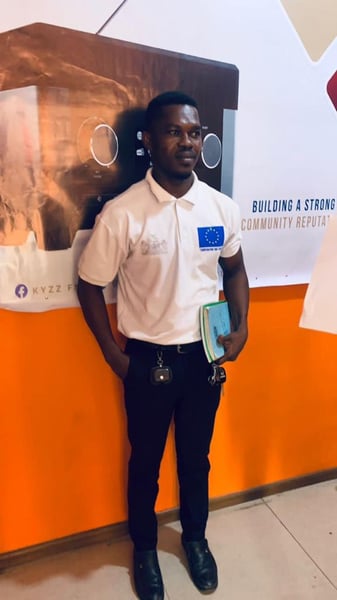 Even storage conditions, such as exposure to extreme weather, can compromise food safety.
Maintaining sanitized cooking and eating spaces was another key point.
The interviewees highlighted the importance of keeping food premises clean, tiled, and metered as per by-laws. They emphasized that proper storage, separation of cooked and raw foods, and protection against insects and air pollutants are essential for preserving food quality.
The interview concluded with a plea to the public to take their health seriously by scrutinizing the places they buy food from.
Personal hygiene, health checks, and evaluating the environment are recommended for consumers to ensure safe and healthy food consumption. The dialogue shed light on the pivotal role of environmental health officers in safeguarding public health and maintaining food hygiene standards.