By: Ekua Stephens - Kyzzfmonline
July 5, 2023
Last week, our reporter Nana Kwesi Mensah informed Kyzzfmonline about a planned demonstration by the people of Shama regarding the neglected roads in their district.
Speaking to Kyzzfmonline on Monday morning, Nana Kwesi reported that the demonstration was led by Nana Wurapa II, the chief of Nkwanta Kesedo in the Shama district.
He explained that while the demonstration went well, there was a brief altercation between a police officer and some of the participants, resulting in one person sustaining a facial injury.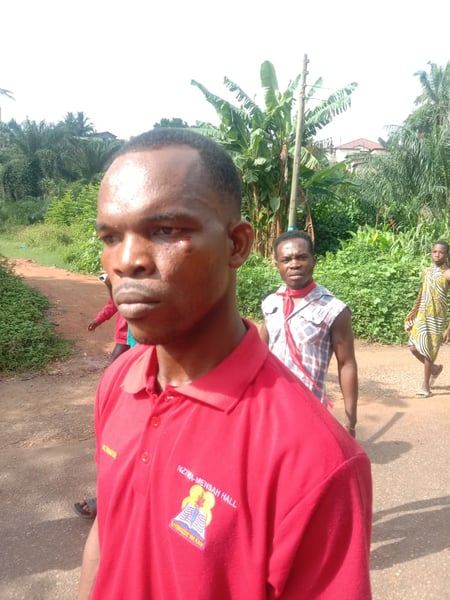 Nana Kwesi also mentioned that there were burnt tires at the demonstration, and tear gas was deployed by the police during the event.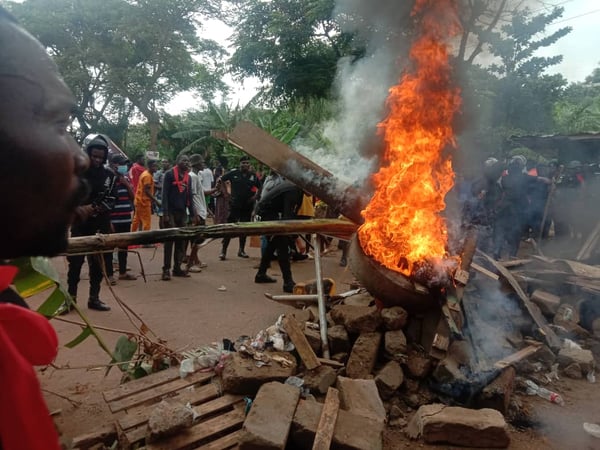 Nana Akosua Gyamfiaba, the queen mother of Nyanokrom, stated that their main objective for the demonstration was to draw attention to the neglect of the Shama district's roads by the authorities
.
She argued that the demonstration would continue until the roads were repaired and improved.
She further highlighted the challenges faced by teachers and students who have to navigate the muddy and untarred roads during the rainy season.
John Amo, the GPRTU chairman in the Shama district, emphasized that the poor state of the roads led to frequent vehicle maintenance, and he hoped that the demonstration would prompt the government to address their concerns.
Many participants expressed their gratitude to the media and thanked everyone in the Shama district for their involvement.
They expressed hope that the appropriate authorities would promptly address the road and healthcare issues in the Shama district.