By: Sharckles - Kyzzfmonline and ISD
September 16, 2023
Dr. Kwabena Okyere Darko Mensah, the Western Regional Minister, recently paid a courtesy call to the Nigerian High Commissioner to Ghana, H.E. Ibok-Ete Ibas. The meeting took place at the Nigerian House in Accra, Ghana.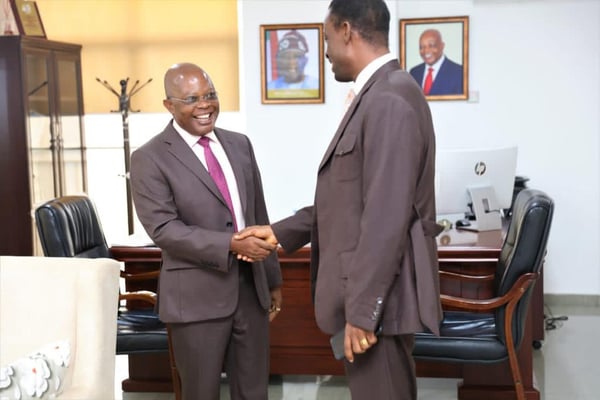 During the meeting, Minister Darko Mensah highlighted the striking similarities between Ghana's most resourced region, the Western Region, and Nigeria. He emphasized the importance of formalizing their relationship for mutual benefit.
Minister Darko Mensah, who also serves as a Member of Parliament for Takoradi, took the opportunity to extend an official invitation to H.E. Ibas for the 2023 edition of the annual National Coconut Festival.
The festival is scheduled to be held in Takoradi from the 26th to the 28th of September, 2023. It's worth noting that Nigeria is the largest buyer of Ghana's coconuts, with a significant portion sourced from the Western Region.
Additionally, Minister Darko Mensah extended an invitation to Nigerians, through the High Commissioner, to celebrate Christmas in Takoradi. He highlighted that Takoradi hosts the biggest masquerade festival in Ghana during the holiday season.
Through the office of the Nigerian High Commissioner, Minister Darko Mensah also extended an invitation to Nigerian investors to explore opportunities in the Western Region. He specifically mentioned the potential for investment in rice cultivation, as Ghana aims to achieve rice sufficiency, taking inspiration from Nigeria's success in this sector, attributed to Hon. Abraham Dwuma Odoom.
H.E. Ibok-Ete Ibas expressed his delight at the Western Regional Minister's decision to choose Nigeria for this visit and discussion of key subjects. He expressed concern about Africa's underutilization of its abundant natural resources for prosperity.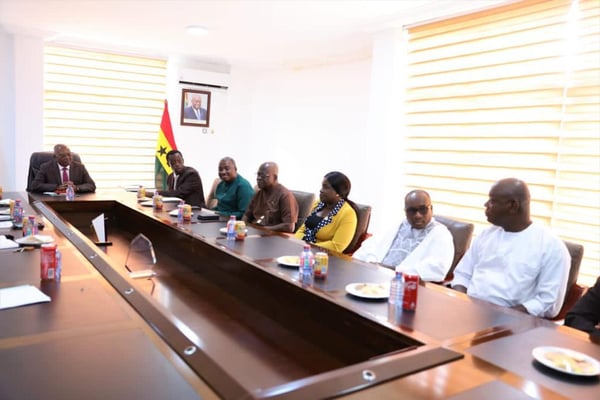 The High Commissioner assured that the details of the meeting had been noted for action in Nigeria.
H.E. Ibas pledged to promote Takoradi as a destination for Nigerians to explore, especially during the December holiday season when Ghana is already a major destination for Nigerian tourists. He encouraged the Ghanaian Minister to intensify marketing efforts to attract more visitors to Takoradi.
The High Commissioner encouraged Minister Darko Mensah to work on making it easier for Nigerians to fly directly to Takoradi from Nigeria, without the need for a stopover in Accra.
H.E. Ibas expressed confidence that in the near future, Nigeria could host its own edition of the Masquerade Carnival, while Takoradi could host its version of the Calabar Carnival.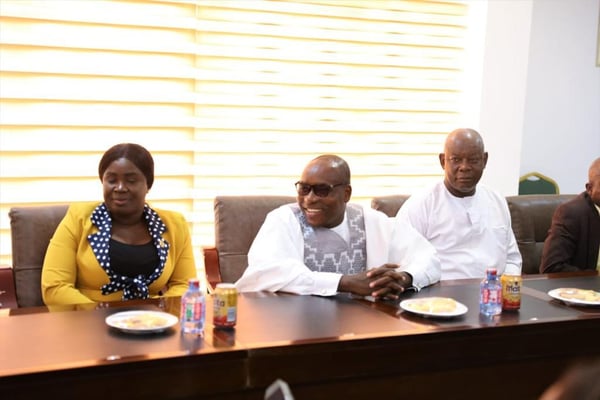 The Western Regional Minister was accompanied by a delegation, including the Regional Chief Director, Mr. Frederick Agyeman, the Regional Director of Agriculture, Mr. John Gyimah, and MMDCEs (Metropolitan, Municipal, and District Chief Executives) from various constituencies, including Effi Kwesimintsim, Ellembele, Jomoro, and Nzema East. Mr. Charles Cobbina, an advisor to the minister, was also part of the delegation.